The intervention part of the software facilitates communication and coordination between craftsmen and the housing agency. It allows craftsmen to view and manage their assigned tasks, communicate with the agency and tenants, access and store relevant documents, view detailed reports on their tasks and performance, schedule appointments, and receive notifications. In addition, craftsmen can directly send quotations for repair or maintenance work via software.
Dashboard for intervention management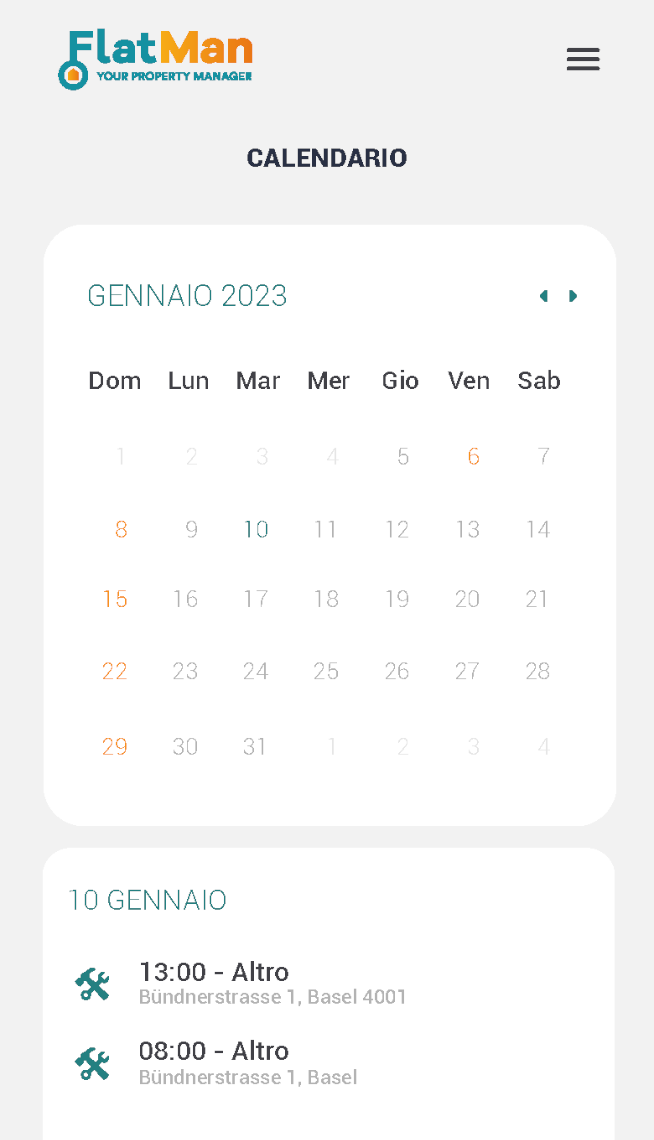 The craftsman receives requests for work on the specific property. He quickly views the details and proposes to the tenant his availability to carry out the inspection. Thanks to a constantly updated overview of appointments, the craftsman has a tool that avoids dispersion.
It evaluates and approves applications from potential new tenants of vacant flats.