Quick and productive
administration 
FlatMan is a web platform with dedicated smartphone application that enables real estate agencies to communicate with tenants and craftsmen quickly and efficiently, eliminating redundancies and optimising the entire property management process.
FlatMan's services address 4 different user profiles:
Connect tenants and craftsmen through the dedicated APP and coordinate all stages of intervention, from request to fault resolution directly from the FlatMan management system.
FlatMan is the ideal ally for quick and easy handling of all bureaucratic and operational steps.
Using the app is simple and intuitive.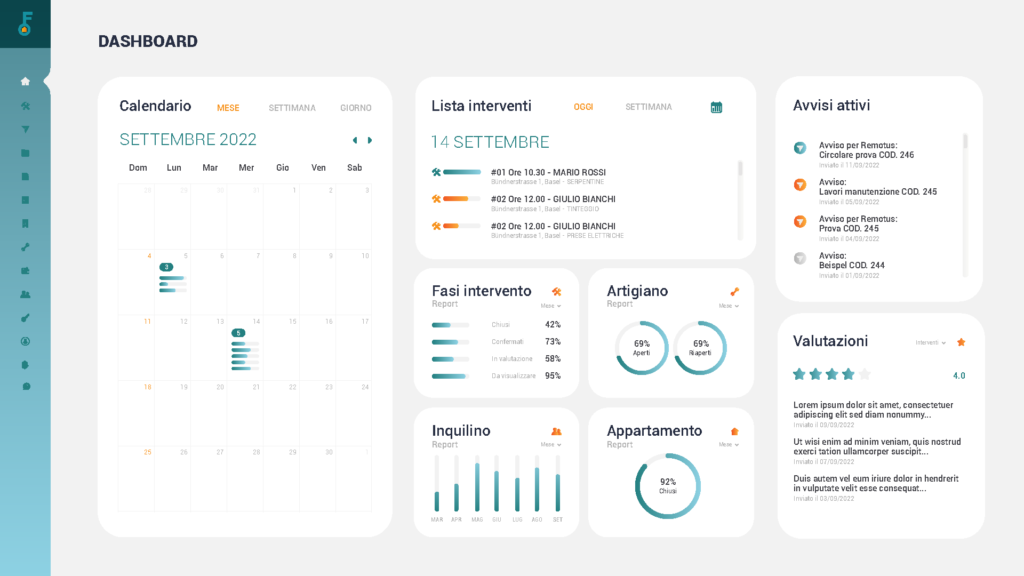 Craftsman and agency can communicate quickly, coordination in the direction of a good service for the tenant is within reach.
Simplifying bureaucratic processes and making flat life more practical has never been so accessible.
Contact us for a personal consultation.