The agency interface is designed to lean and simplify the property management process, providing a number of functions to optimise communication with tenants and craftsmen.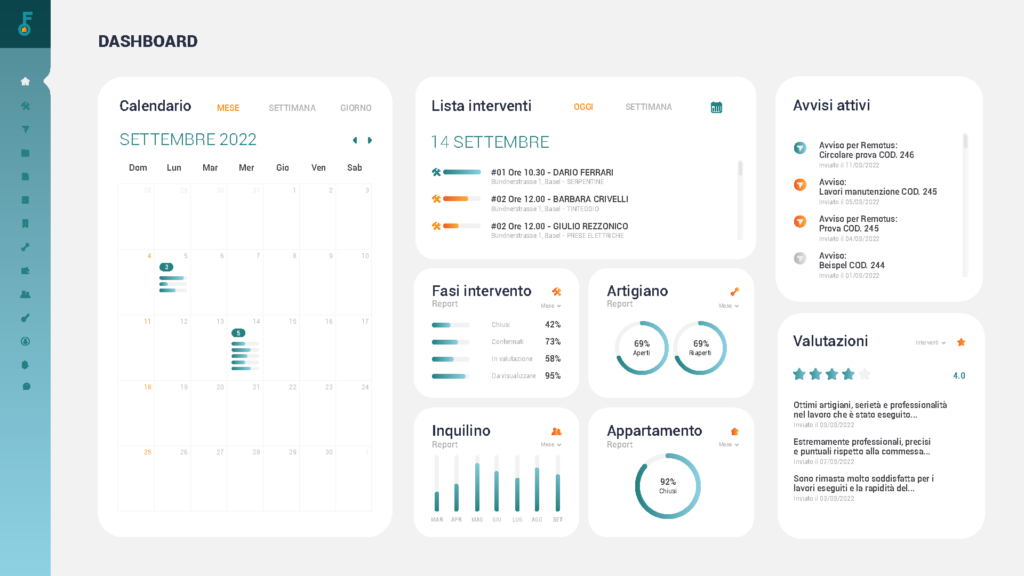 FlatMan: the all-in-one solution for property management
Management of contracts and administrative documents
Evaluation of empty flats
Take-over and handover of flats
Managing interventions, tickets and alerts
Activities such as filing documents, creating tickets, maintenance requests and scheduling appointments, will no longer be a hassle and time-consuming task, being in one centralised platform. The app enables real-time monitoring and reporting, providing valuable information on the agency's workflow and performance.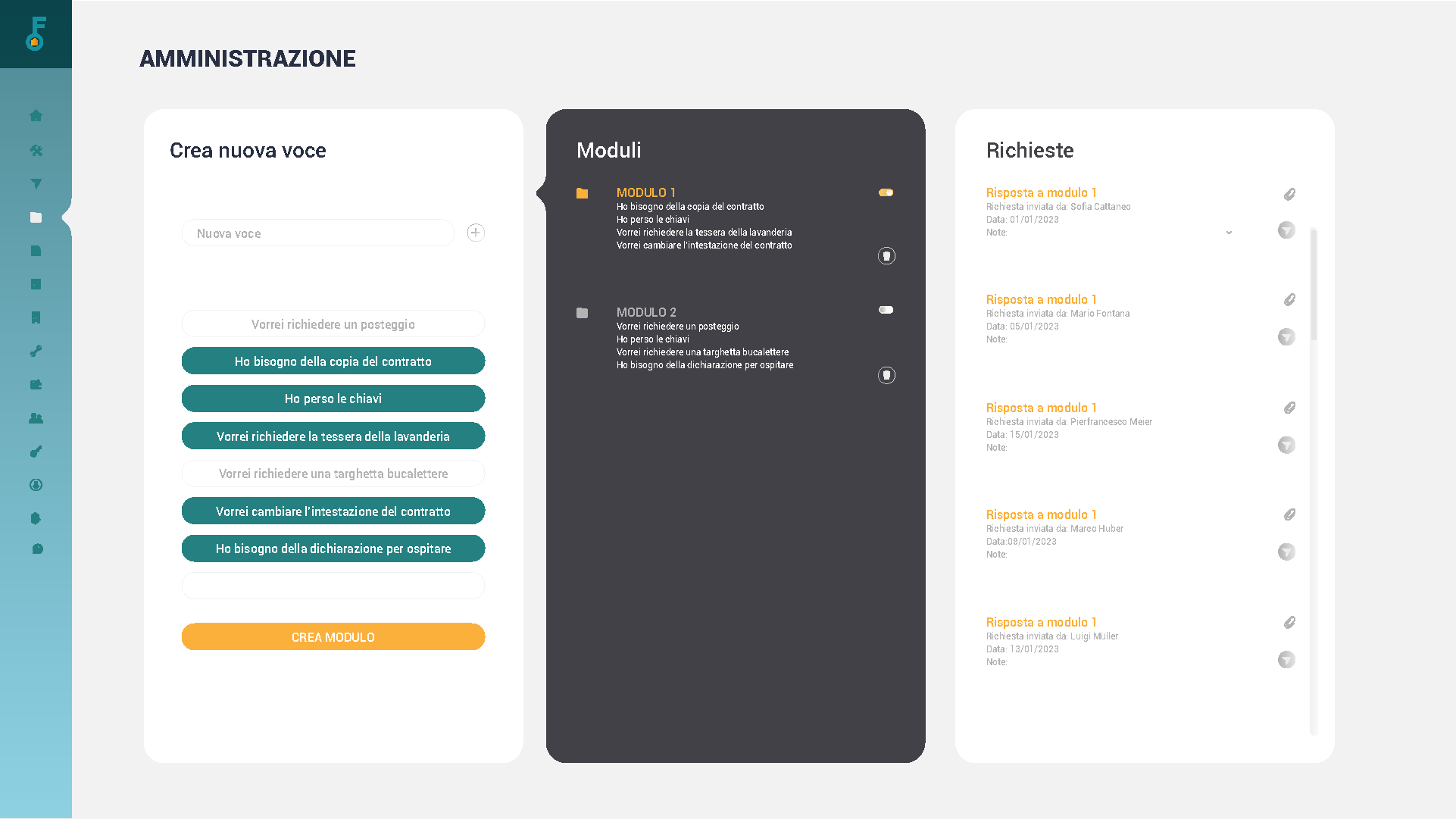 Each agency has the possibility to create customised forms to answer frequently asked questions from tenants.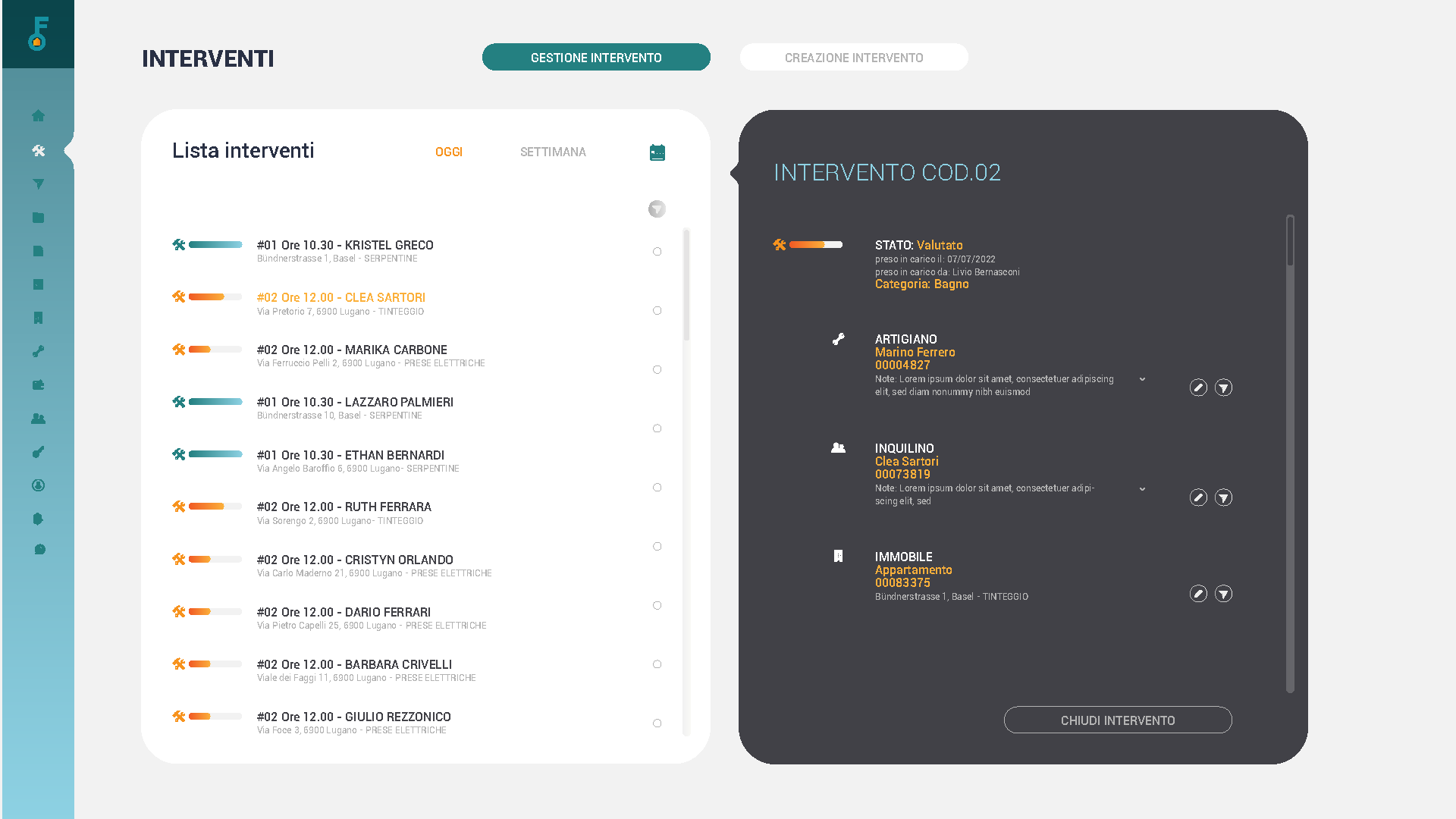 Ticket to handle repair, maintenance or administration requests efficiently.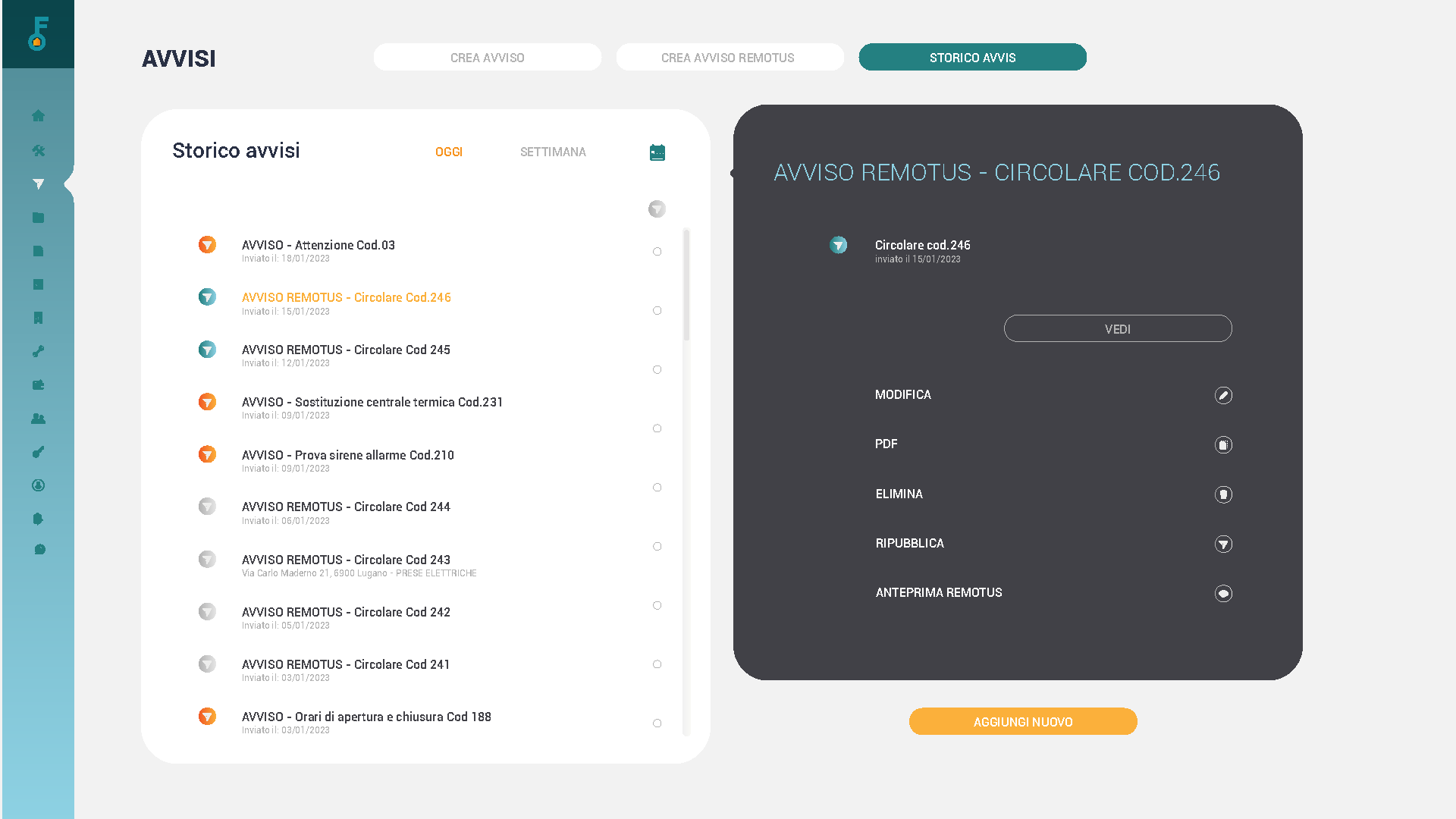 Selective publishing and sharing of important information such as circulars, news and updates for tenants.
Possibility of customisation White Label.
The software allows tenants to easily report problems, request maintenance and access their documents.
Contact us for a personal consultation.