Using our software, tenants are able to communicate with their agency and report any problems quickly and intuitively. This streamlines the bureaucratic and administrative processes, also thanks to the new FAQ section, created to reduce the number of repetitive questions currently arriving by e-mail or telephone.
Database of contracts and administrative documents
Opening and monitoring of tickets
Requesting maintenance work
Visualisation of maintenance alerts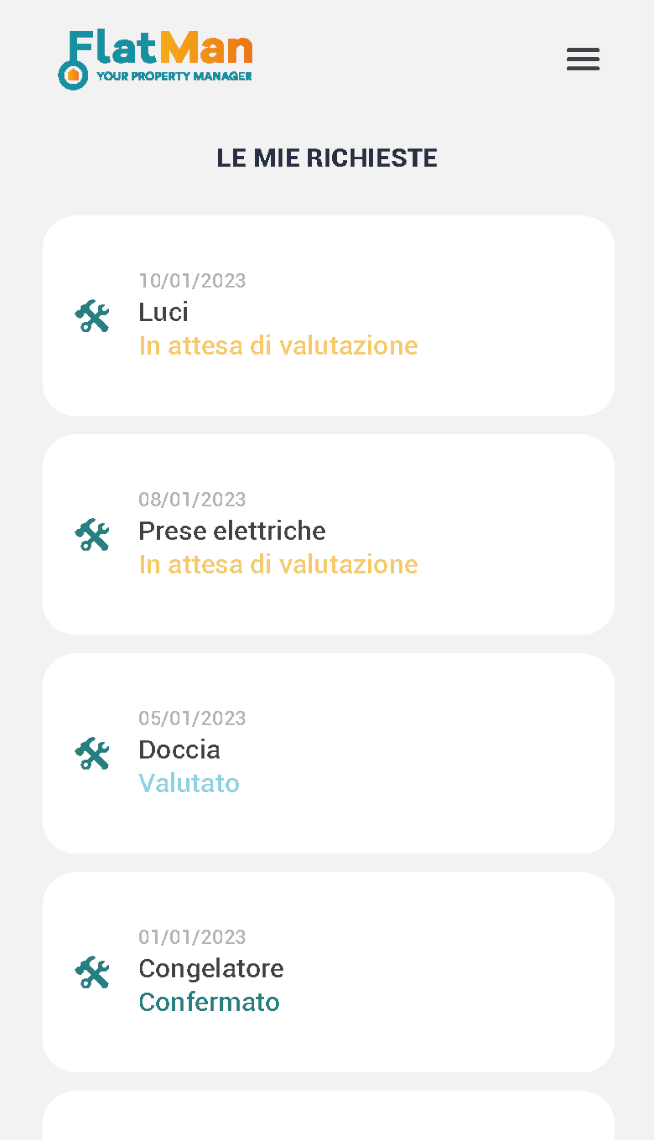 The software allows tenants to easily request maintenance work and attach photos or other information about their requests. Thanks to the ticketing system, it is possible to keep track of requests, see the status in real time and receive updates.
Tenants and craftsmen can coordinate continuously. The system facilitates maintenance requests and allows their status to be tracked in real time. Craftsmen can view tickets, make appointments and update the status of work.
Contact us for a personal consultation.